Community. Discipleship. Worship.
Every Wednesday at 8pm, we gather together for worship and teaching at the Wesley Chapel on the Statesboro Campus. No matter where you have come from or where you are on your journey with Christ, we want to walk with you and help you to live a life that will bring purpose to your life, glory to God, and be a blessing to the world.
Wednesdays at 8pm
at 103 Herty Dr,
Statesboro, GA 30458
At the Wesley, we are fully committed to equipping students with experience and support to become the kind of leaders who make the world a better place by allowing their faith to shape their lives and the world.
Everything we do revolves around this mission. We do this by creating intentional community, worshipping together, and helping students discover how to live out their unique purpose in the world.
The Student Ministry Team is a group of students that have expressed interest in the investment of GS Wesley's ministry. They have made themselves available to serve in the capacity of leadership, which includes, but is not limited to: Discipleship, Community, & Worship. This team helps decide large group worship series, small group curriculum, outreach events, mission opportunities, retreats, and more!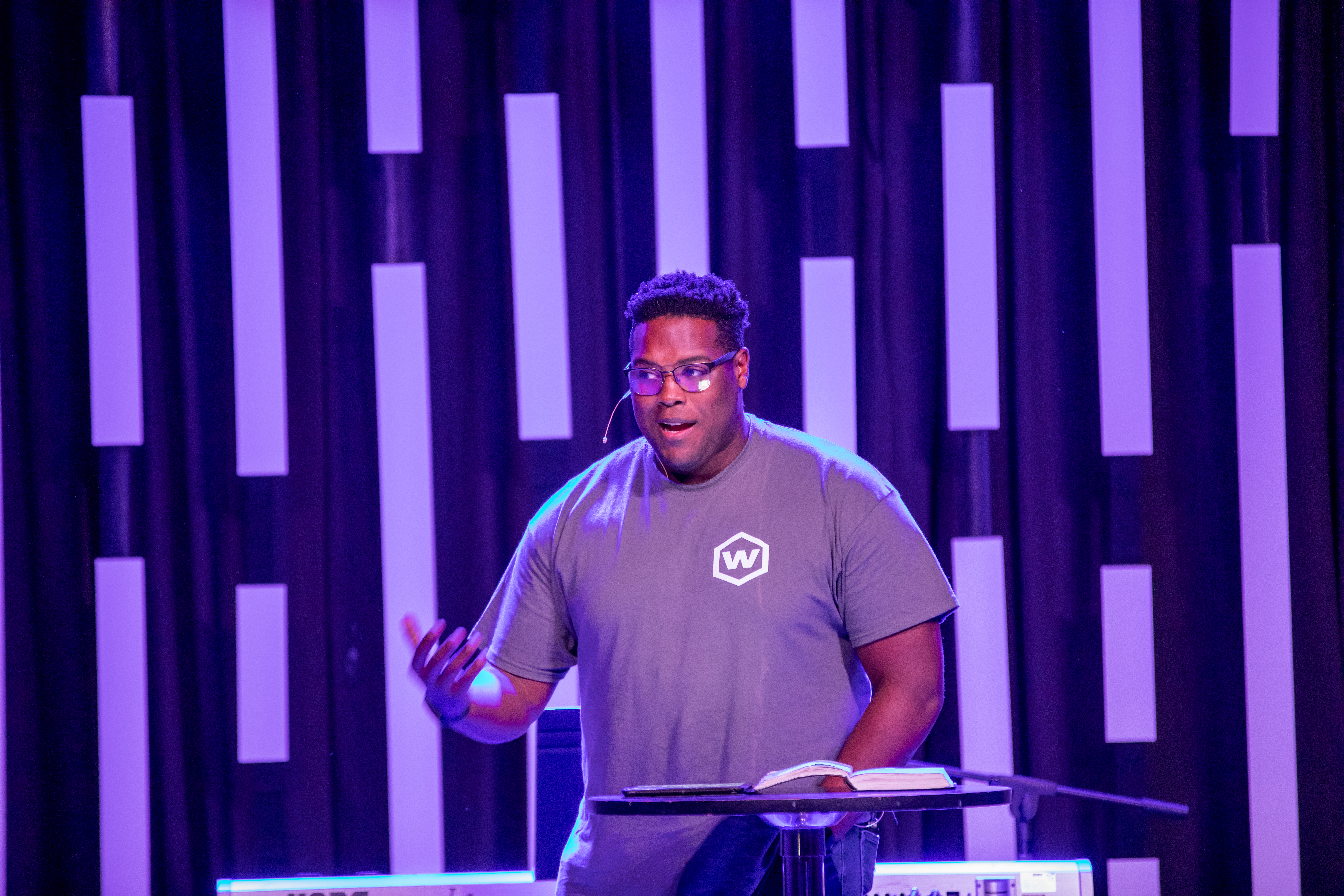 Albert Williams III
Georgia Southern Wesley – Statesboro
Email Albert
Albert Williams III is the director of the Georgia Southern Wesley and Armstrong Wesley.  That means he is responsible for all of Wesley's ministries and finances. He is a current student at Asbury Theological Seminary where he's currently working on his MDiv (Master of Divinity)
Albert spends the majority of his time disciplining students, casting vision for the Ministry, and speaking on Wednesday nights.