Assistant Director – Job Description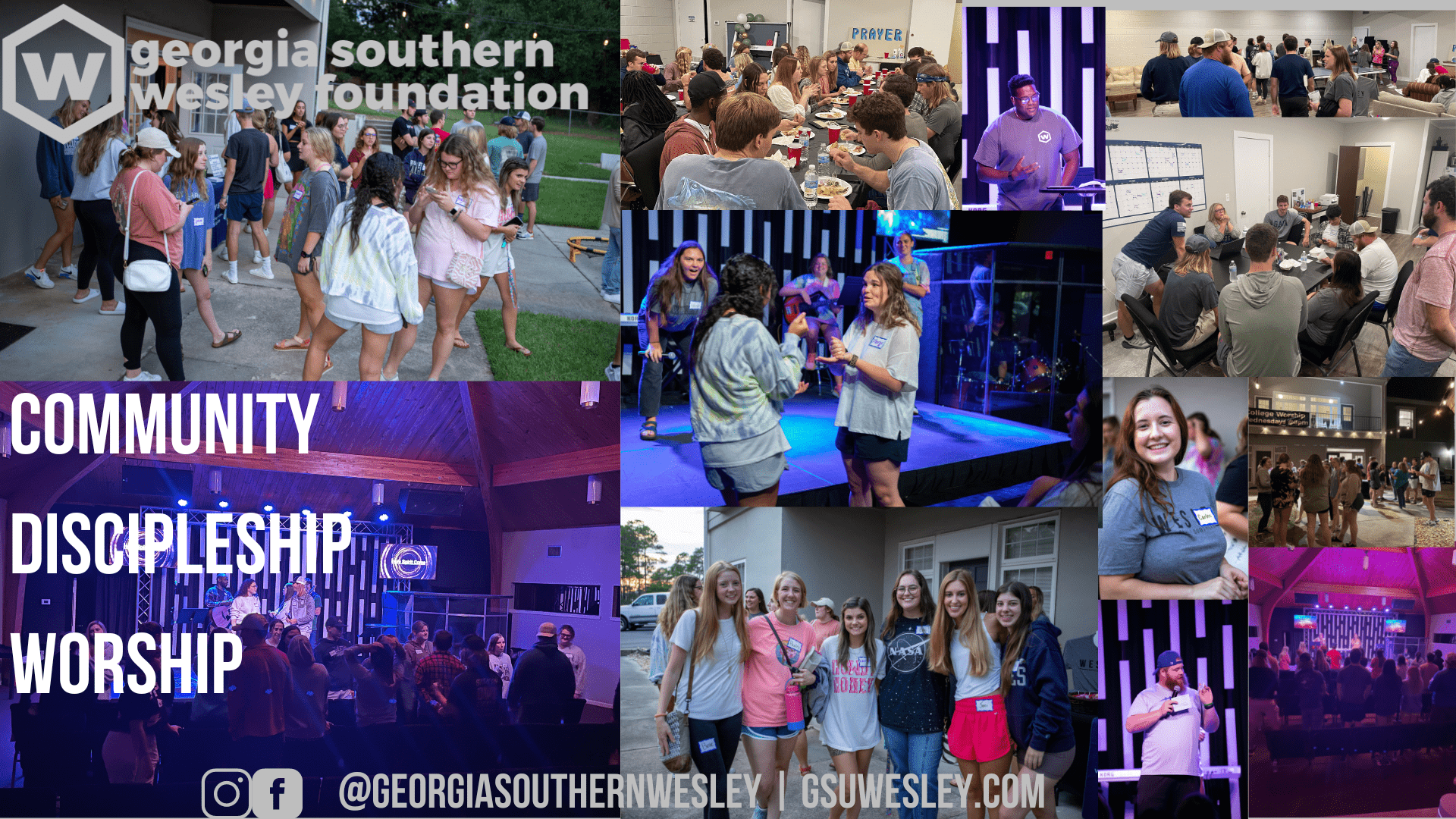 Ministry Summary:
GS Wesley is a campus ministry serving the Georgia Southern University campus. Our vision is to empower students to impact campus, community, nation, and world. The candidate will join our mission to create a space for college students to be equipped through intentional discipleship and community. Our goal is to provide an opportunity for the candidate to reach, connect, and engage with college students.
Assist Director in weekly programming

This includes but is not limited to weekly worship, bible studies, leadership development, and one-on-one discipleship meetings with students. It also includes outreach opportunities, local church involvement, and mission trips. 

Support Raising

Assistant Director is required to raise half of the position's salary as they are a missional staff person that serves the campus of Georgia Southern. This also includes church visits.
Requirements:
To perform this job successfully, an individual must be able to perform each essential duty satisfactorily. The requirements listed below represent required knowledge, skills, and/or abilities. Reasonable accommodations may be made to enable individuals with disabilities to perform the essential functions.
Education and/or Experience: A bachelor's degree and previous participation in a college ministry is required.

Support Raising: This candidate must be willing to raise support for the assistant director staff position. GS Wesley raises its support through UMComission, SGAUMC, District Apportionments, and individual partners. This individual must be willing to support the position as Wesley raises funds for ministry-at-large.

Mission-minded: This candidate should focus on the ministry's mission of creating space for college students to be equipped through intentional discipleship and community. 
Responsibilities: 
30-hour work week

Includes but is not limited to office and on-campus hours, weekly leadership meetings, weekend retreats, and church visits.

Personal Relationship with Jesus

Candidate must regularly participate in worship on Sundays in a local church and maintain personal disciplines of devotion, prayer, and reading the Scriptures. 

Be Coachable 

Candidate must be willing to learn, committed to serving the ministry, and serve as a good steward in areas of the ministry given to them. 

Communication 

Candidate must be able to grow in their ability to communicate effectively, including but not limited to weekly messages, expectations related to employment, personal goals, and family emergencies.
Employee Growth:
Not only will payment and fees for all retreats, mission trips, and Continuing Education events be supplied, but we seek to invest in our associate(s) by supplying growth opportunities, joining a "teaching cohort", and support with conferences that pertain to campus ministry and ministry in general, i.e. The New Room Conference, Student Leadership Retreat, regular meetings with Executive Director, etc.

The assistant will have a formalized six-month evaluation to review to determine the individual's performance markers.
Application:
Applicants may email a cover letter, photo, resume, and references to georgiasouthernwesley@gmail.com. For full consideration, apply by June 1st, 2023.